The new year is a challenging time if you want flowers in your garden. Here are some ideas of plants that will brighten your day in winter.
I love Hellebore orientalis which will really give you large colourful flowers in white, pink and velvet dark purple. They are easy to grow and will tolerate full sun (I have one in full sun on a clay soil) but are better suited to slightly shady spots where the soil does not dry out. They are good for under trees and if you pick a pure white flower, they will light up a dark corner. I always warn my clients that the sap is poisonous and could cause vomiting if ingested or irritation to the skin. So always wear gloves when touching the plants and wash your hands thoroughly after handling. Alnwick Castle Gardens has these plants in their poison garden for good reason!
Iris unguicularis is a winter flowering iris which will open flowers in milder spells. The thin strappy foliage is not attractive but the flowers are beautiful, as you can see from the photograph. Plant this under deciduous trees or shrubs with a reasonable amount of sun.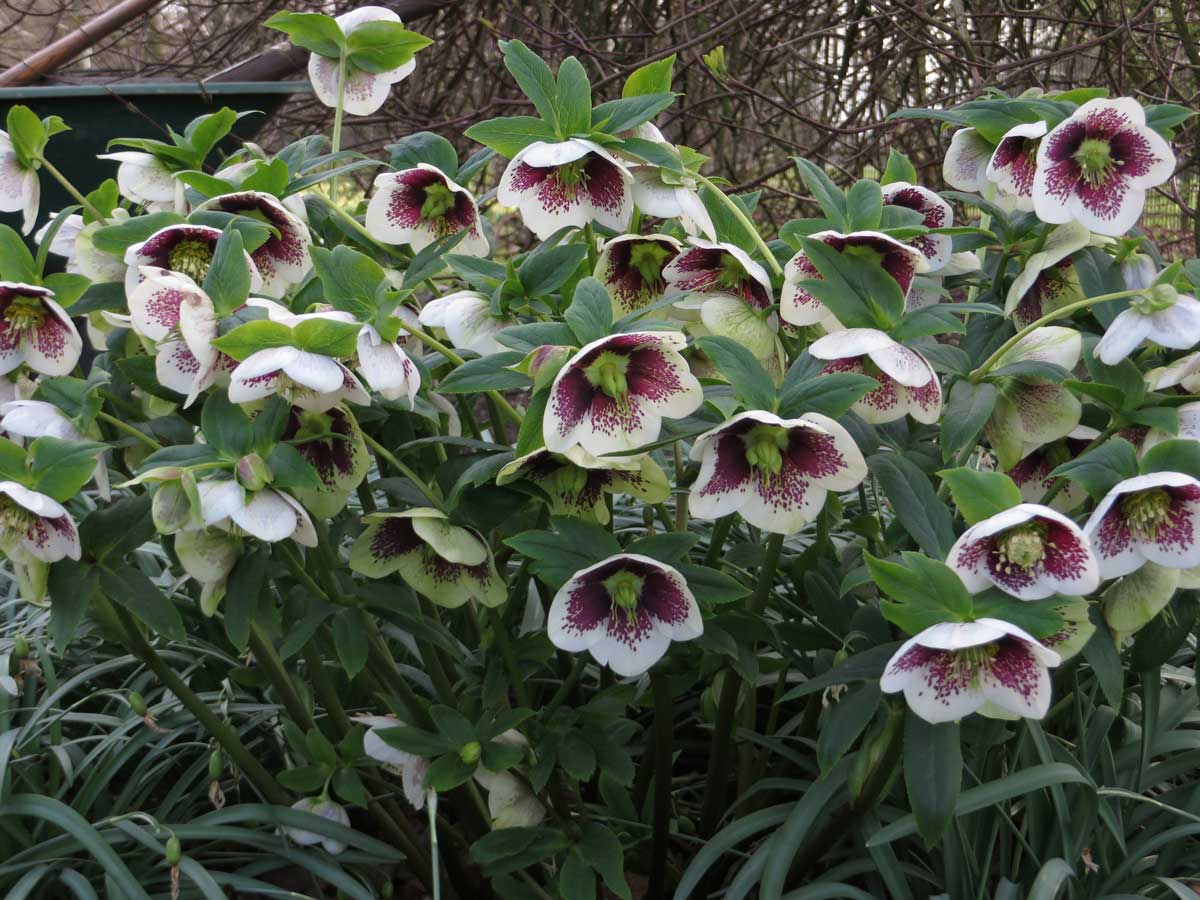 Another favourite of mine is the winter flowering cherry, Prunus sibhirtella Autumnalis. This is a small tree which has flowers on and off all winter in milder temperatures. The branches are covered in tiny pink flowers on leafless stems and look very attractive against a dark fence or hedge.
Sarococca or Winter Box is another good plant for winter flowers and scent. It is evergreen, will get to about 1m tall in time and will also tolerate lower light levels. In summer it will fade into the background but have a couple either side of a pathway or door and in winter enjoy the scent wafting around.
For flowers from December to March plant a winter cherry, a couple of Sarcococca, underplanted with hellebores, Iris unguicularis, snowdrops, small daffodils and chinodoxa and you will have flowers from December to March, year after year.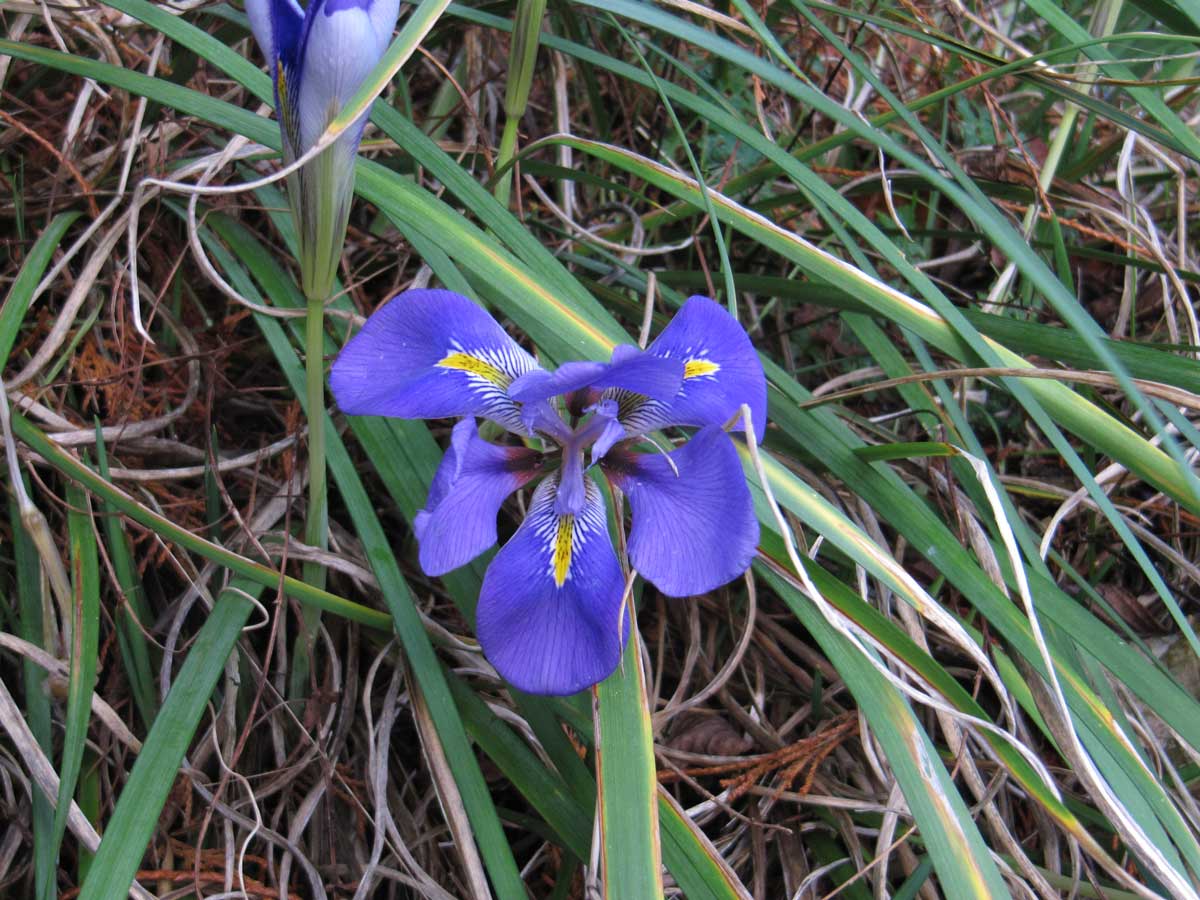 There is some work to do in your garden in January starting with pruning fruit trees and bushes except plums and cherries. Grape vines should be pruned before mid January. After this time the sap begins to rise and the cuts will bleed.
Order your first early seed potatoes and set them on a windowsill in a cool place to chit ready to plant out early varieties in March.
Plant bare rooted fruit trees and shrubs if the soil is not frozen. Mulch the plants with manure around the roots to protect from freezing.