The year end is approaching and it is time to enjoy the small splashes of colour in the garden. Frost is so pretty on the most ordinary of foliage so enjoy the frosting on the humble blackberry leaf (see photo) or the large flat dying heads of Sedum or Hydrangea. I know I have mentioned this before but one of my favourite shrubs Viburnum bodnantense Dawn, started flowering in October and is heavy with scent in milder periods throughout winter. Plant it near a regular thoroughfare so you can catch the honeyed scent daily.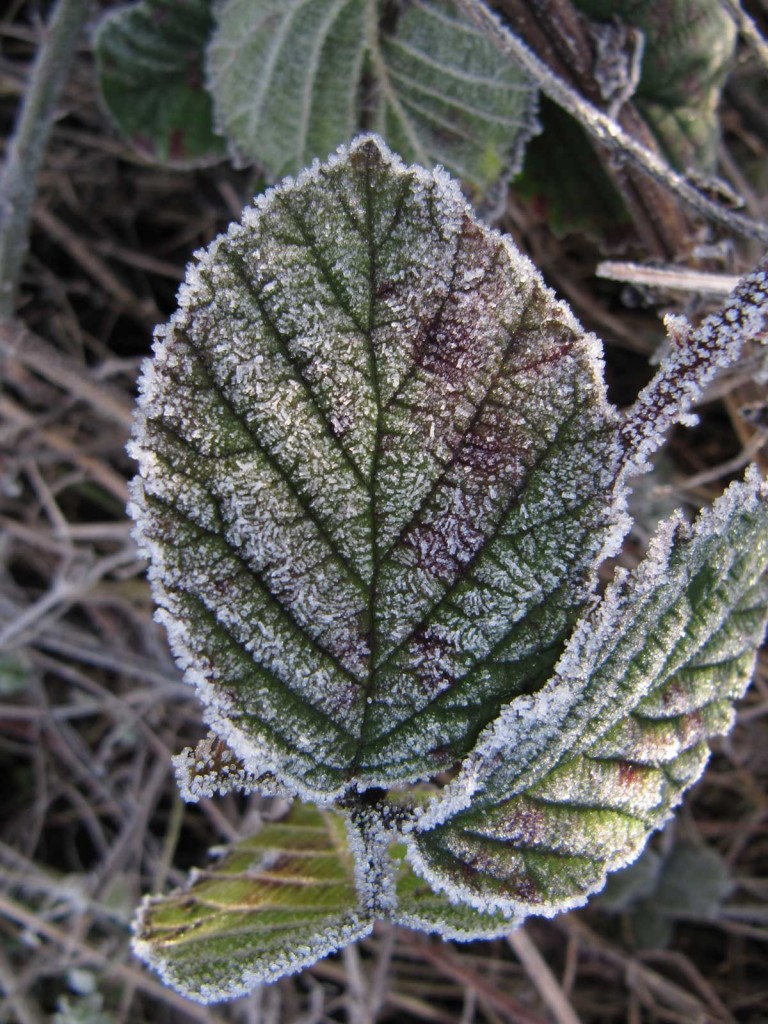 For colour the evergreens take the stage in winter. Some conifers have architectural shapes provided they are given space to grow naturally. Chamaecyparis pisifera Filifera Aurea is a bit of a mouthful of a name but it will grow as a broad pyramid shape with drooping golden foliage all year and can be clipped to keep it compact. Partner it with the rich deep green leaves and red berries of mounded Skimmia and some glaucous blue Euphorbia characias wulfenii.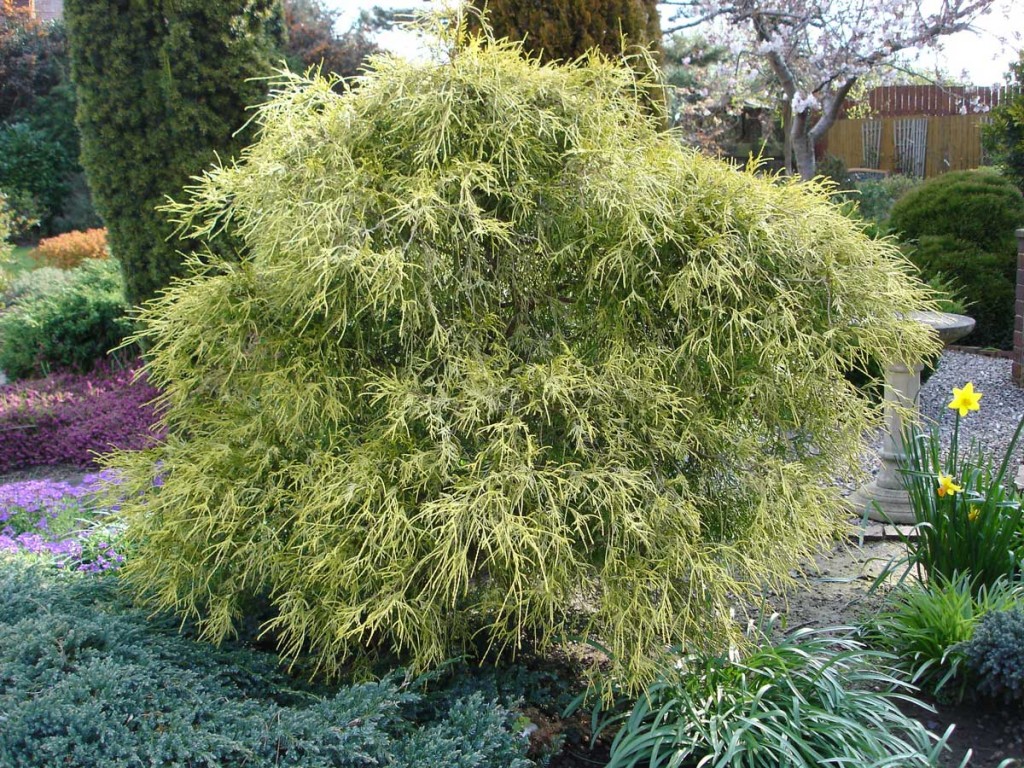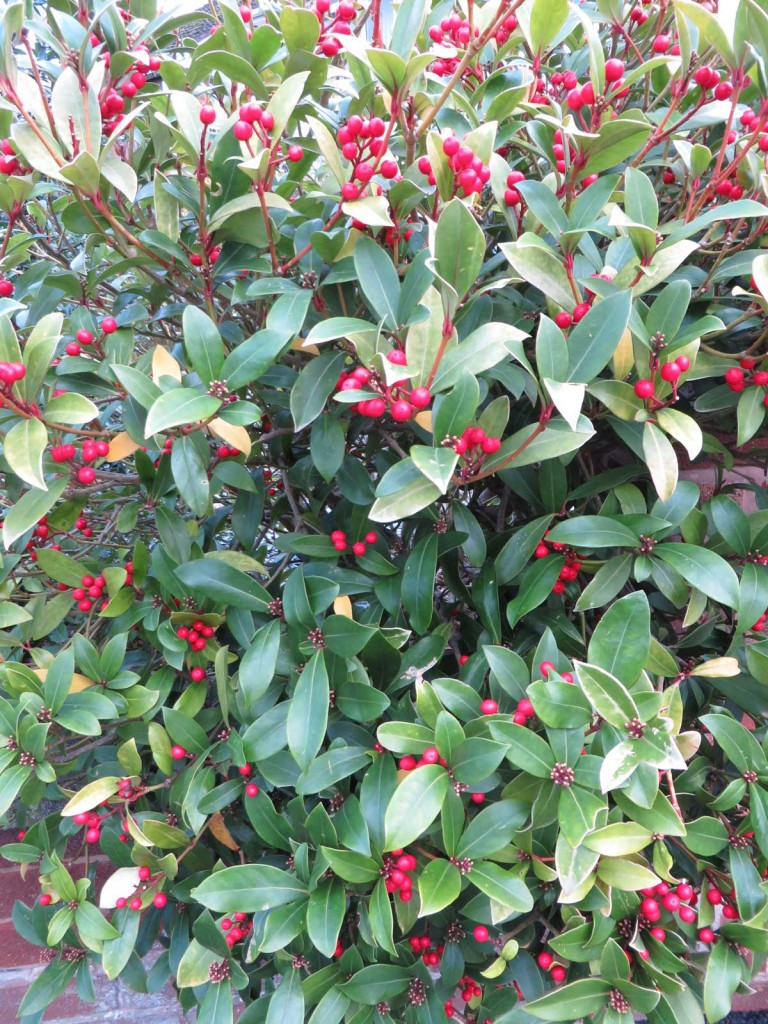 Other plants that may be in flower include Mahonia media, the varieties Charity or Winter Sun are often seen for sale. This is a tall shrub with evergreen large spiky leaves and long stems covered with tiny yellow scented flowers. Mahonias are great for striking winter colour and if they get too tall, cut stems down in early spring and they will re-sprout new shoots for next winter.
Jobs to do in the garden include pruning grapevines when the plant is fully dormant in winter. They produce sap when stems are cut and can have disease introduced to the cut when the plant is growing. Pruning in winter when the sap will not bleed prevents this from happening.
Make sure plants in pots are protected from frost by making sure the pots are not waterlogged as they are more likely to freeze and crack in cold weather. Take a plastic bag larger than the pot, cut the bottom off to allow drainage and then stuff with straw to the top of the pot. Move lemon or orange trees in pots to greenhouse or cool conservatory and do the same for pelargoniums. Last year I kept mine dry in pots in the garage by a window and they came through to grow on this year.