For me, May means blossom on trees and shrubs in predominately pink and white, fresh new foliage, warm days and the promise of home grown vegetables to come.
Wisteria flowers hanging in curtains on the plant is one of the most beautiful adornments to a house. The flowers are fragrant so do make sure some blooms are near enough to smell their scent. Best grown in a sunny sheltered spot with fertile well drained soil. Buy plants that have been grafted to get earlier flowering. They need good support and will happily grow around drainpipes or under gutters so keep them trained to stout wires or trellis.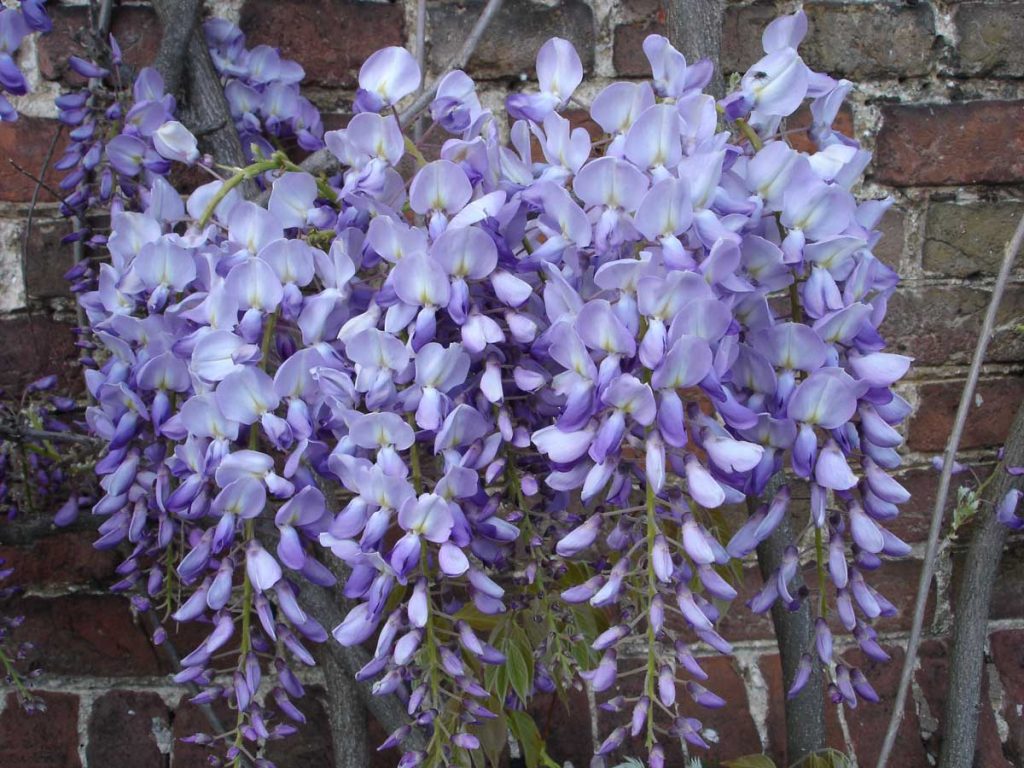 For something more unusual, and if you have space for a shrub up to 2m wide and tall, then Viburnum plicatum Maresii or Lanarth have tiered branches covered with lacy white flowers in May or June. They like moist soil in full sun or light shade and are very hardy.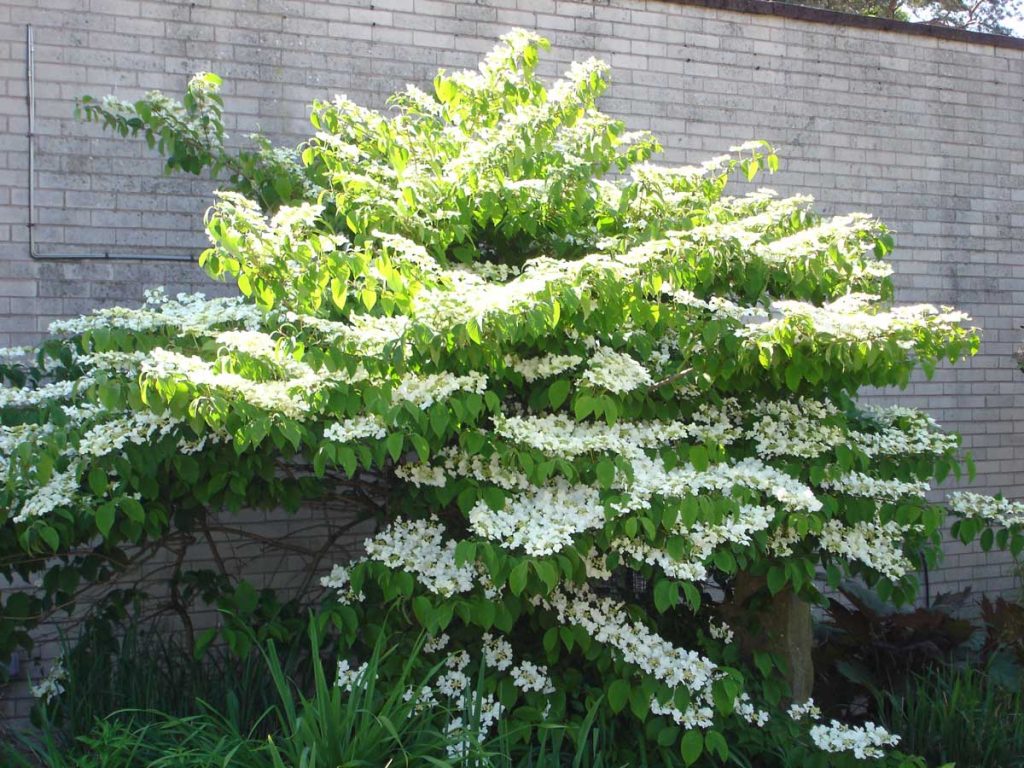 A commonly seen shrub is Exochorda x macrantha The Bride. As the name suggests it has white flowers and grows into a mounded shrub about 1.5m tall and wide with arching stems. Not tidy but it looks great in the corner of a garden in full sun and almost any soil provided it's not too alkaline or dry. Cut back just after flowering as it flowers on stems produced the previous year.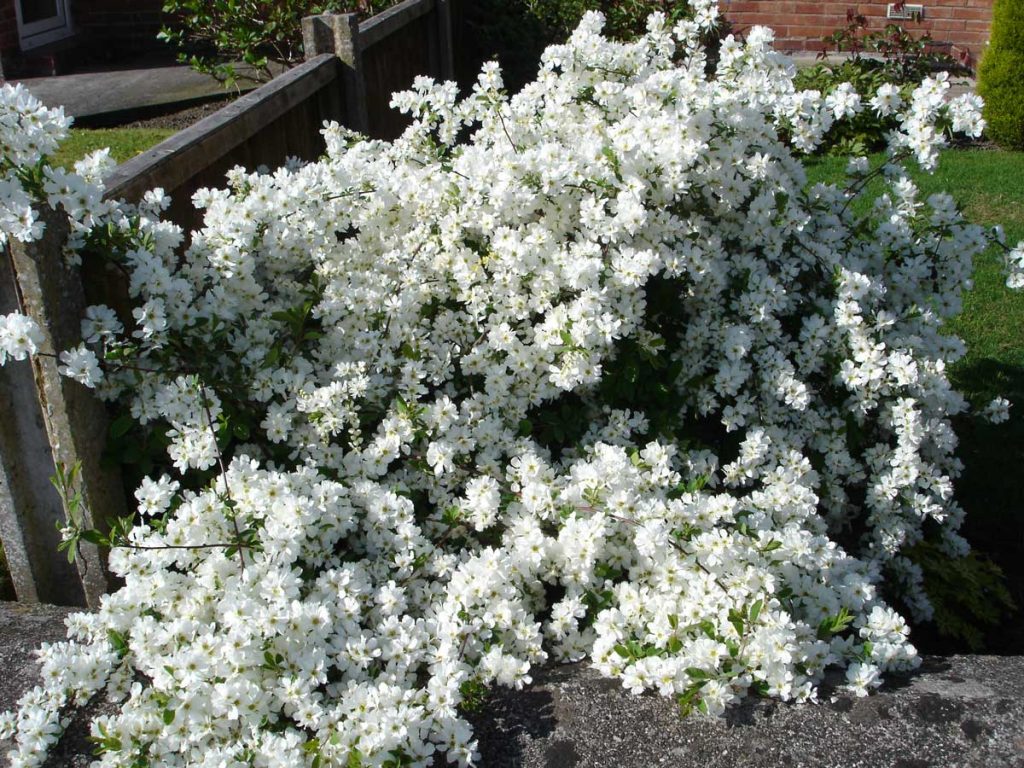 Work to do in the garden includes pruning Forsythia and Ribes after flowering has finished. Plant seeds of runner beans, French beans, courgettes and squashes outside under some protection or in pots if you haven't already done so. Purple sprouting broccoli, peas, carrots, lettuce, radishes seeds can be sown outdoors. Plant out tomatoes and cabbages that have been hardened off when no frost is likely.
If you would like to visit gardens for ideas, I suggest you look out for gardens open under the National Gardens Scheme where all proceeds go to charities including Marie Cure Cancer Care and Macmillan Cancer Support.
Tirley Garth near Willington, Tarporley is open on Sunday 8th and 15th May. This is a Grade II listed Arts and Crafts garden in Cheshire with formal and informal areas. The Rhododendrons and Azaleas are in full flower in May some of which are about 100 years old.