There are many shrubs and trees that give spring colour and this month I recommend some colourful additions to the garden. Starting with Crab Apple or Malus trees. These can be bought on dwarfing rootstocks and will be suitable for small gardens. The varieties Malus Royalty or Profusion have deep pink flowers and dark purple foliage as shown in the photo although the crab apples are tiny. Easy to grow in sun or part shade on loamy to heavy soils.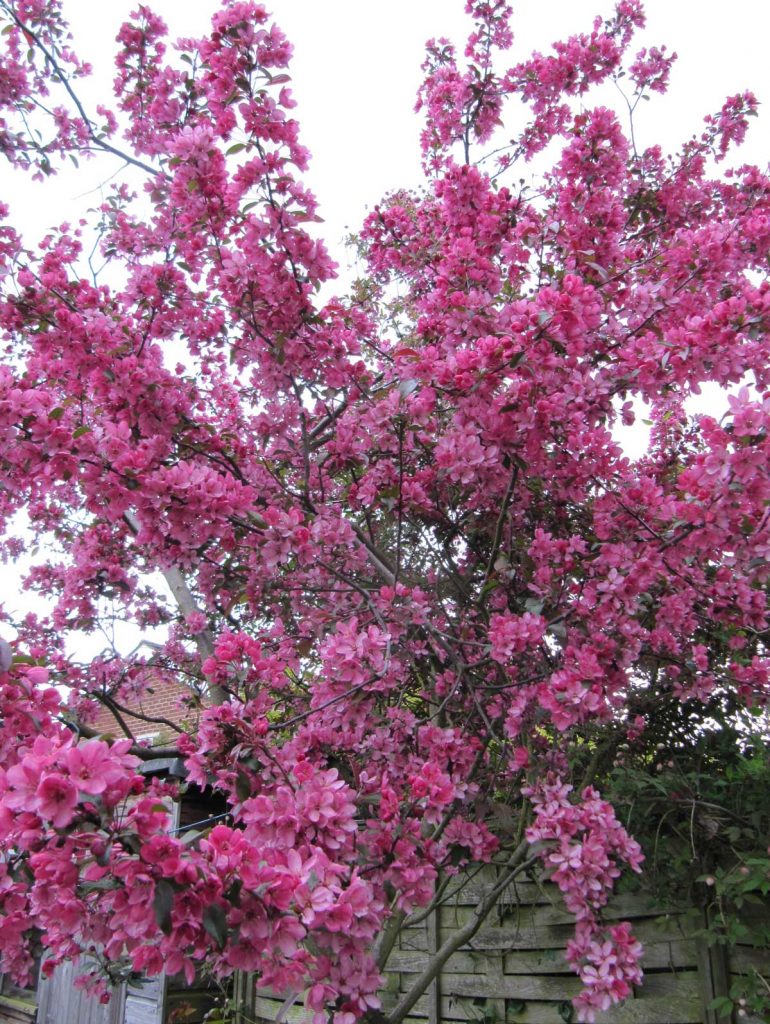 For those with lighter soils and sheltered positions then maybe think about a Ceanothus with rich blue or sometimes white and pink flowers. They can be small or tree sized so check how large it will grow. They often have evergreen foliage but be warned, they have a limited lifespan so after 10 years yours may lose branches, die back and look scraggly.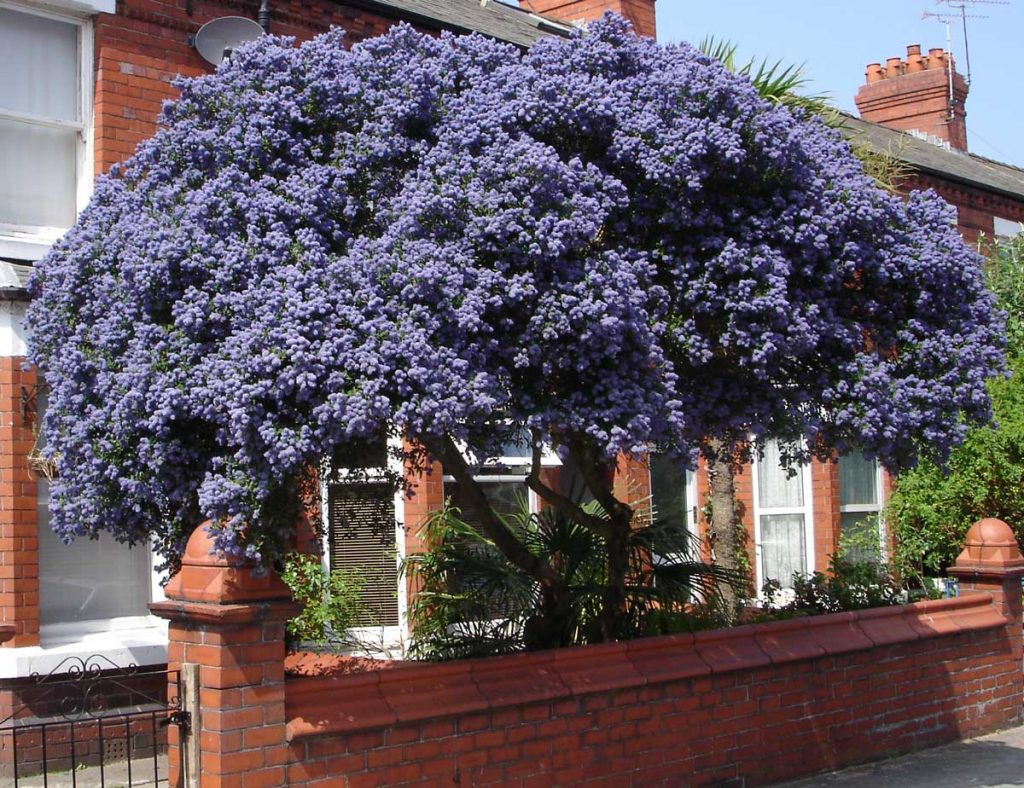 Acid soils will favour Azaleas and Rhododendrons which generally flower in May. So many types to choose from with small Azaleas suitable for pots to huge tree like Rhododendrons. Best in slightly shady spot and acidic, moisture retentive well drained soil. Love it in semi shade under mature trees.
Perennials out in May include the very delicate Dicentra formosa with grey green feathery foliage and little dangling white, pink or red flowers. Very good for woodland as the foliage lasts a long time. Aquilegias or Grannies Bonnet flower in May and will self seed easily if you leave the flower heads to dry out.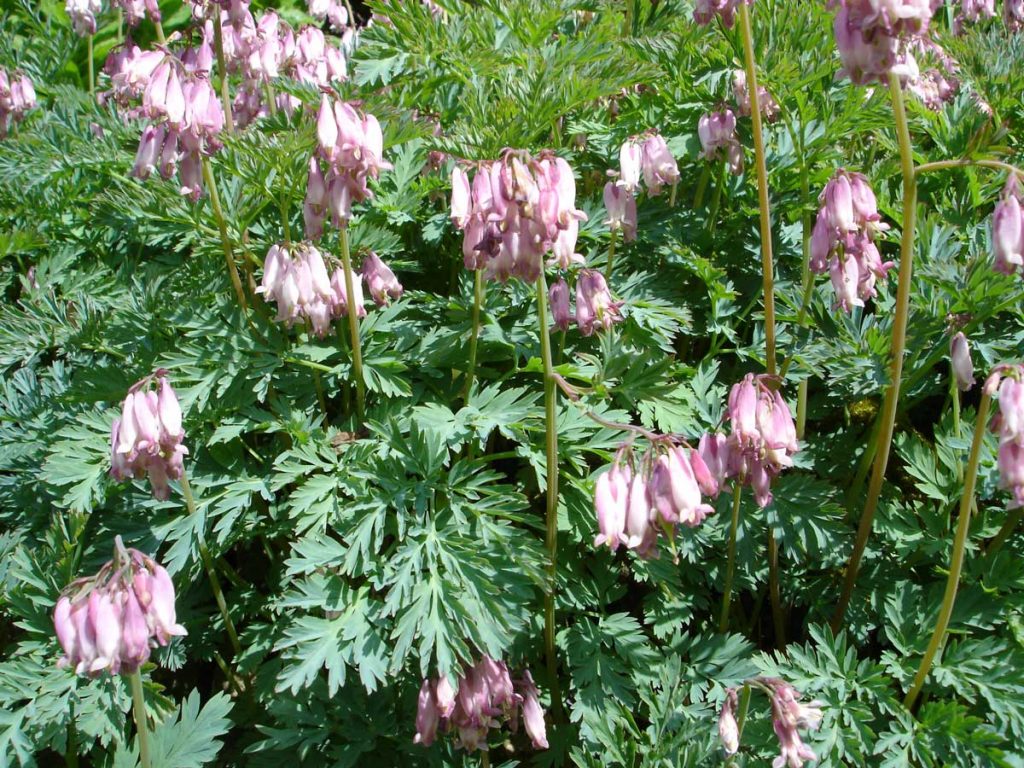 Jobs to do in the garden in May include planting out your hardened off courgette, tomatoes, and bean seedlings. I also plant seeds of Early Purple Sprouting Broccoli in May for succulent stems of broccoli the next year. Prune back any shrubs that have finished flowering such as Ribes, Pieris and Forsythia.
If you would like to visit gardens for ideas, I suggest you look out for gardens open under the National Gardens Scheme where all proceeds go to charities including Marie Cure Cancer Care and Macmillan Cancer Support.
Tirley Garth, Willington near Tarporley is open on 7th, 14th and 21st May with over 3000 Rhododenrons and Azaleas in the garden. All Fours Farm Aston by Budworth near Nothwich is open on 1st and 28th May if you like traditional country gardens with flowering plants, vegetable garden and pond.