June is such a lovely month for flowers with the foliage still fresh and so many flowering perennials and shrubs to choose from. Tradescantia Andersoniana varieties are hardy perennials with white, deep pink or violet mauve iris like flowers in June. They have grass like leaves, about 50cm tall and will form a clump in moisture retentive soils. Osteospermum Cannington Roy is a prostrate African Daisy which flowers in early June (see photo) with pink flowers. In theory they like a well drained soil and full sun. However I have clients with heavier soils where the plants thrive and spread, forming a weed suppressing mat of low growing foliage. Or try and find Thalictrum aquilegiifolium or Meadow Rue, a tall growing perennial to about 1m, with fluffy heads of mauve or pink flowers for moisture retentive soil in sun or light shade.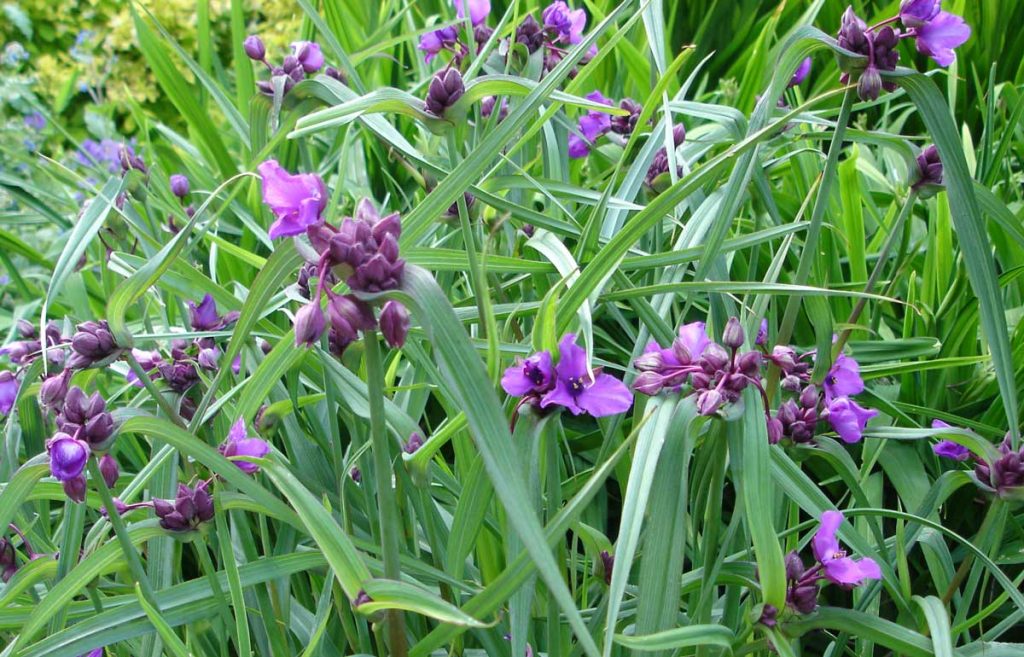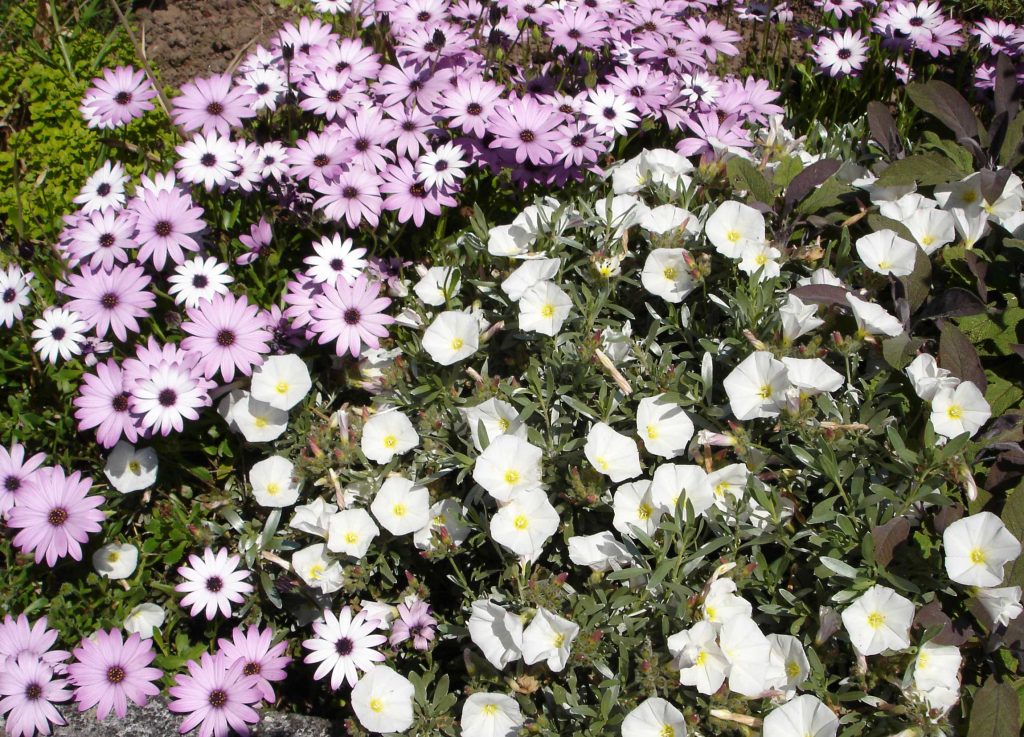 Shrubs for June flowers include the ever reliable Spireas. These lower growing shrubs have green, yellow or orange flushed foliage depending on the variety, with white or pink flowers in June. The variety pictured is Golden Princess with vivid magenta pink flowers on golden foliage. They do best in a sunny spot but are very hardy. For those with well drained soil and sun, there are many varieties of Cistus or Rock Rose. Generally evergreen they have large flowers in white or pink but all like sunshine. Elderflowers or Sambucus are flowering in early June with flat heads of flowers that you can use to make Elderflower cordial. They like a heavy, moisture retentive soil and can put on 2m of growth per year if happy. Cut back each year to keep within bounds! Purple leaved varieties include Black Beauty and Black Lace. The yellow leaved types such as Sambucus racemosa Plumosa Aurea has lace like goldern foliage and heads of white flowers.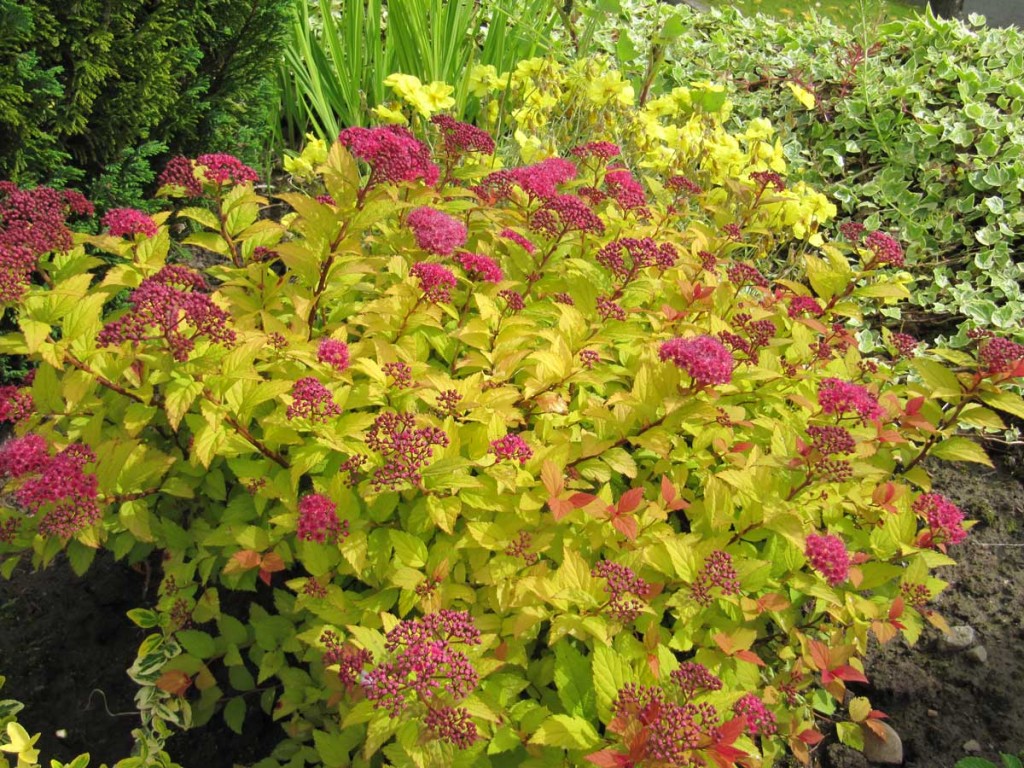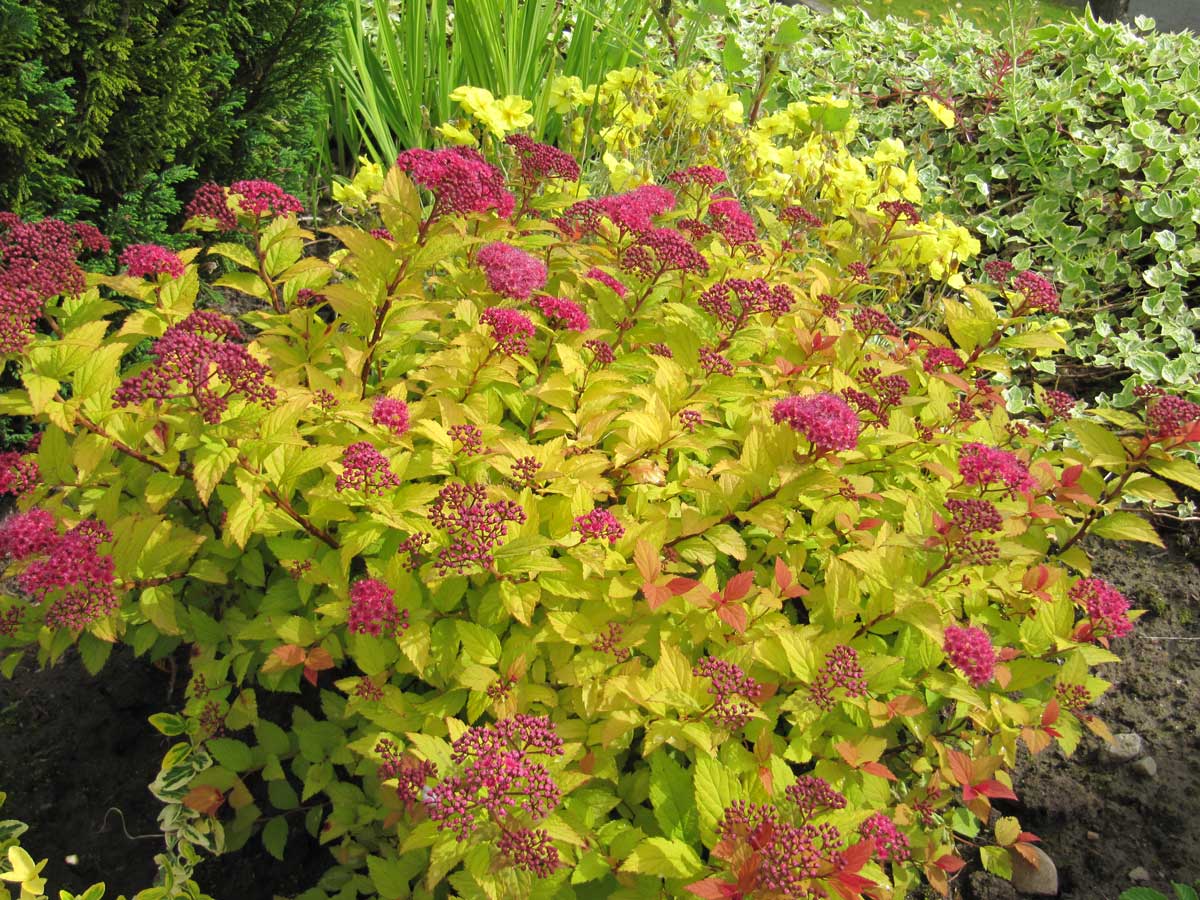 Jobs to do in June include planting out of French bean seedlings, succession sowing of salad crops like radishes or lettuces and plant out leeks individually towards the end of the month to grow on for winter. You can also take softwood cutting of shrubs such as Sambucus, Fuschias and Spireas to grow on into new shrubs.
If you would like to visit gardens look out for gardens open under the National Gardens Scheme where all proceeds go to charities including Marie Cure Cancer Care and Macmillan Cancer Support.
Sun House in Bramhall is open on 3rd and 4th June and is a lovely woodland garden with ponds and surprising sculptures set in the garden. Well House Wilmslow is open on 25th June with 3 acres of borders, secluded garden, wildflower meadow and woodland.