There are so many flowering plants out in July that I am spoilt for choice. One that you may not know is a shrub, Abutilon Kentish Belle. This is a tender shrub growing to about 2m tall and as you can see from the photo, has hanging red and yellow flowers loved by bees. So if you have a sheltered corner that gets sun in summer on well drained yet moist soil then try it out. It can be grown in a pot and kept under glass in winter. It is hardier than other Abutilons and would do well on the Wirral where winter temperatures are lower.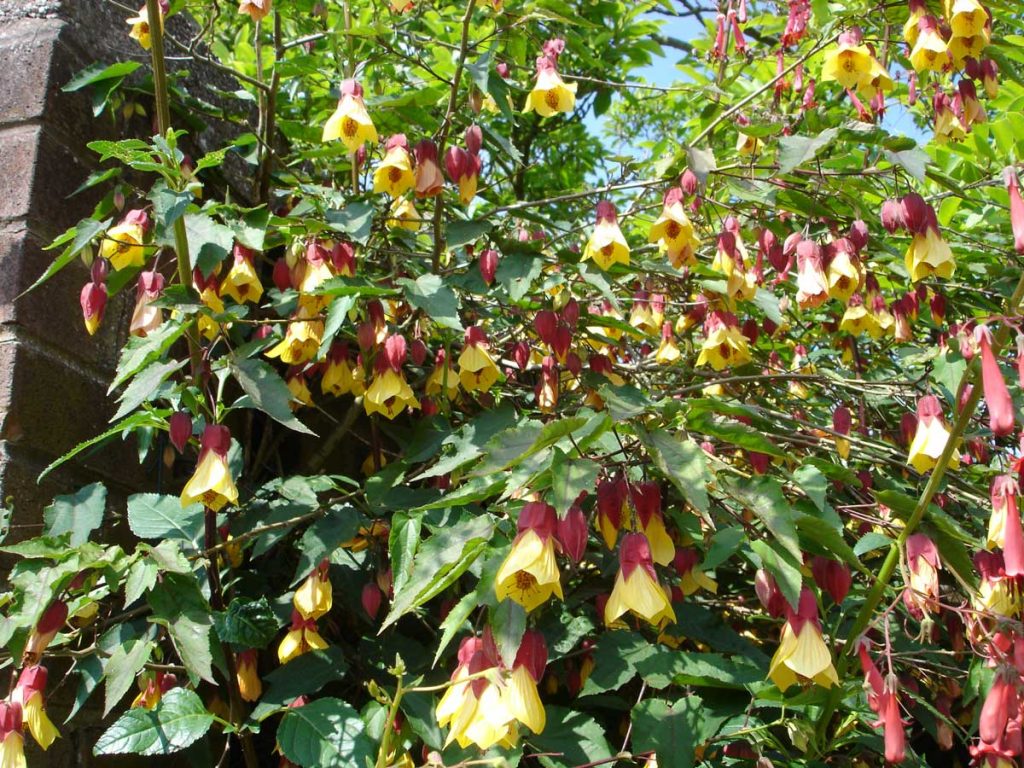 Another supposedly tender plant is Agapanthus with round heads of white or blue flowers. These are hardy in my clay based soil in full sun in Chester although they have not been through a really hard winter. You can grow them in pots and bring them in over winter. They do well with low growing perennials around the base. They like moisture but I have seen them flowering in light dry shade too.
If you have dryer soil and lots of sunshine then why not try Verbena bonariensis and Eryngium bourgatii or Sea Holly. The silvery blue stems of the Sea Holly look great with the taller stems of the Verbena and both are loved by insects. Surround with low growing geraniums or purple leaved Heucheras. Another tall perennial is Campanula lactiflora Alba with stems of white flowers up to 1.2m tall. Good for the back of the border in moist soil but not in a windy position.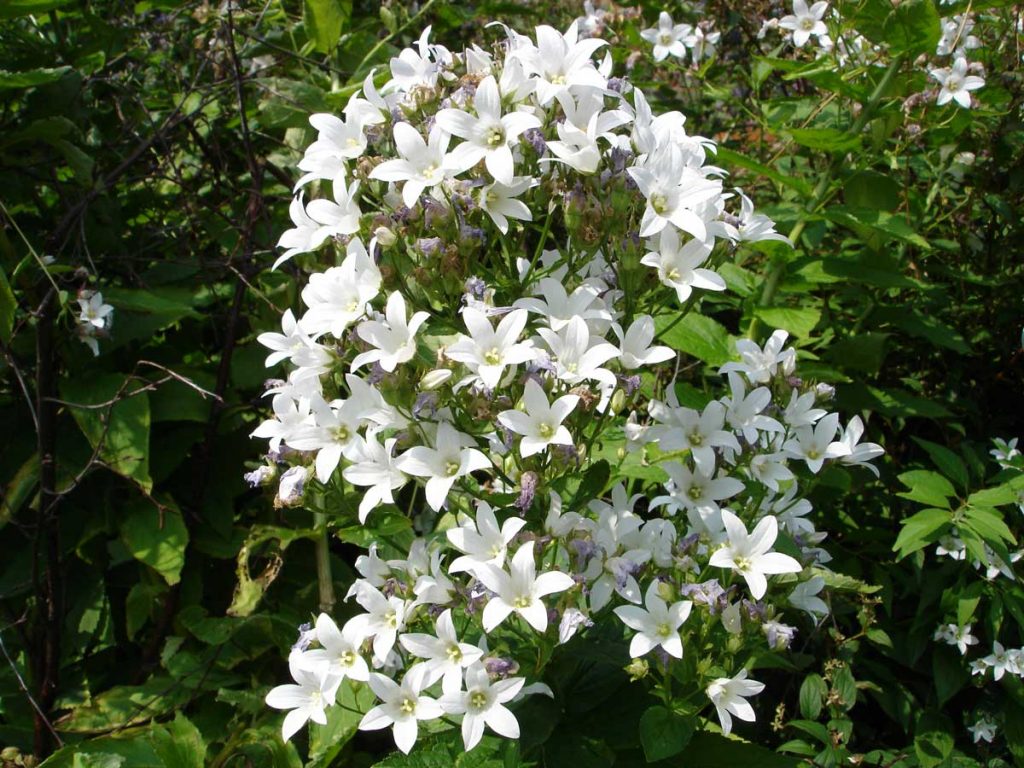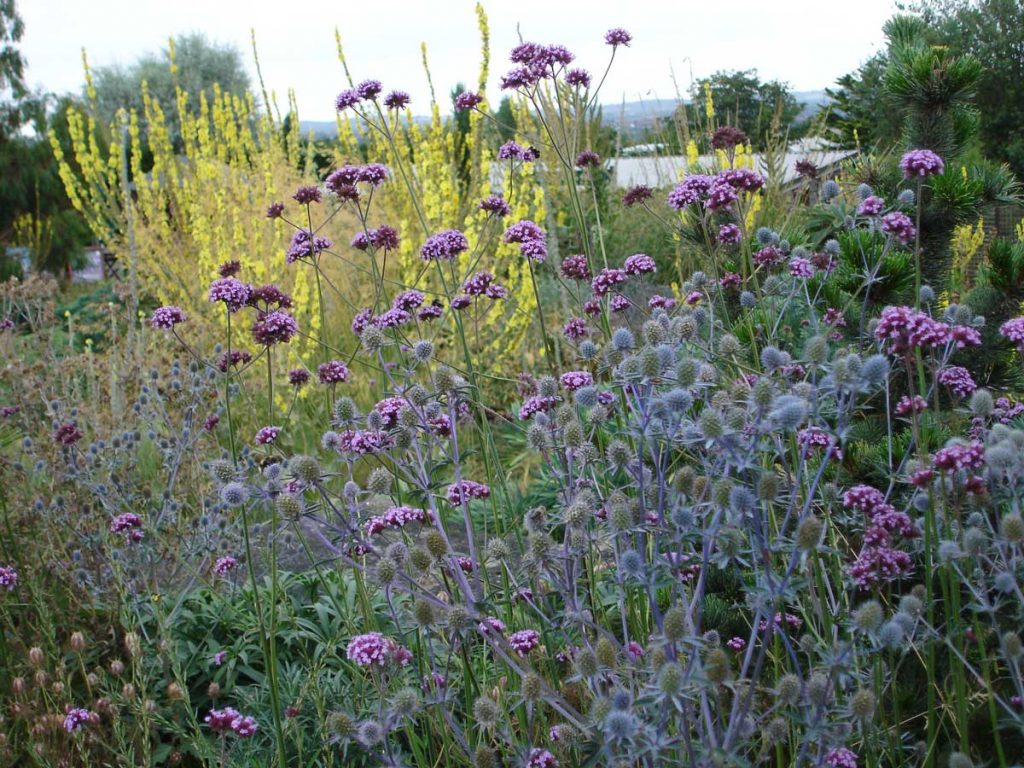 Plant autumn flowering bulbs such as Nerine bowdenii or Amaryllis belladonna in a sunny spot with sandy soil or in pots for autumn colour. If your geraniums have flowered, take the shears to them and cut back hard, some varieties will flower again and you will get fresh new foliage. Prune plums and cherries after fruiting has finished, not in winter. Make sure you water vegetables like beans and courgettes for a good crop.
If you would like to visit gardens look out for gardens open under the National Gardens Scheme where all proceeds go to charities including Marie Cure Cancer Care and Macmillan Cancer Support.
218 Marple Road, Offerton Stockport is open on 2nd July. This fun, child friendly garden has plenty to enjoy from herbaceous borders, climbers and a lovely vegetable plot.