Spring is well and truly underway and there is so much to choose from if you want to add new additions to your garden.
Starting with the small perennials I suggest a bright yellow Allysum saxatilis and pink or mauve Aubretia to cascade over walls in sunny spots. Both perennials like a well drained soil. If you have a shadier place with a moist light soil then why not see if the delicate Dicentra Formosa likes your garden. It has lovely light blue grey filigree leaves with little white pink or deep pink flowers. The variety Bacchanal has deep red flowers. Lovely against darker foliage.
If you want a spreading shrub or small tree then you should consider an Amelanchier lamarckii or one of the many named varieties of Amelanchier x grandiflora. These pretty shrubs have delicate white flowers in spring and bronzy young leaves. In autumn the foliage turns orange and red looking great against a green hedge or with a background of Rhododendrons. They will cope with any moist but well drained soil in any aspect and light shade.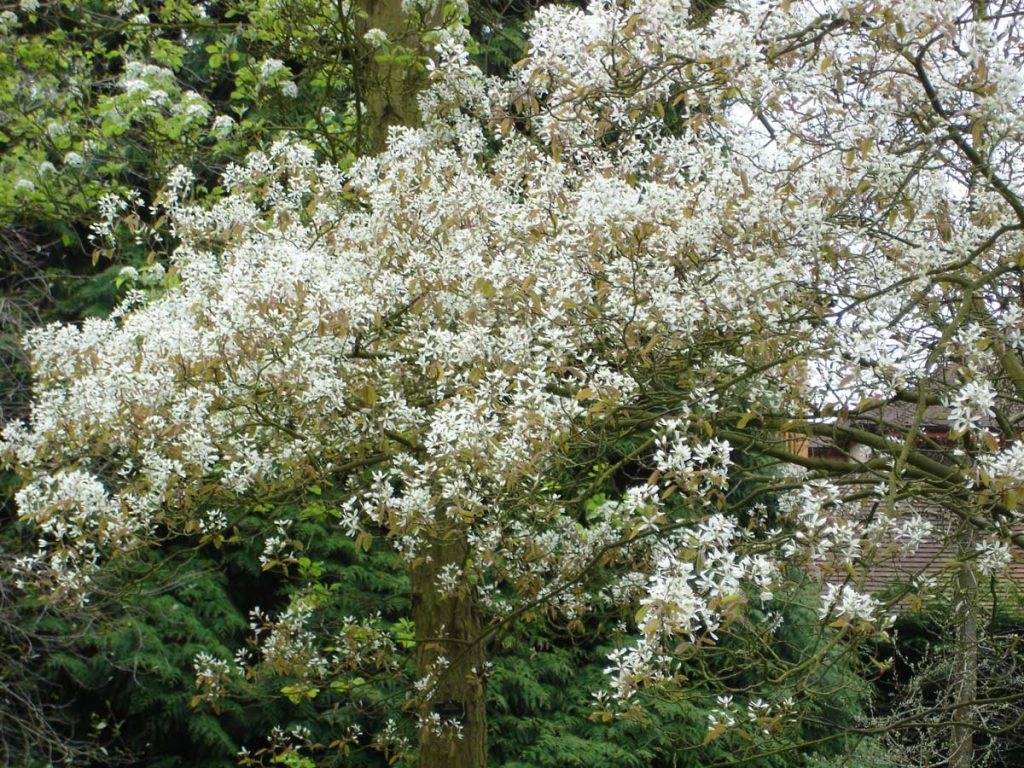 A spring flowering climber is easy as there are so many clematis to choose from. Try Clematis alpina Constance with the deep pink hanging bell like flowers. Easy to grow and likes sun or light shade by a fence. If it gets too big, take the shears to it after flowering but generally it does not need pruning.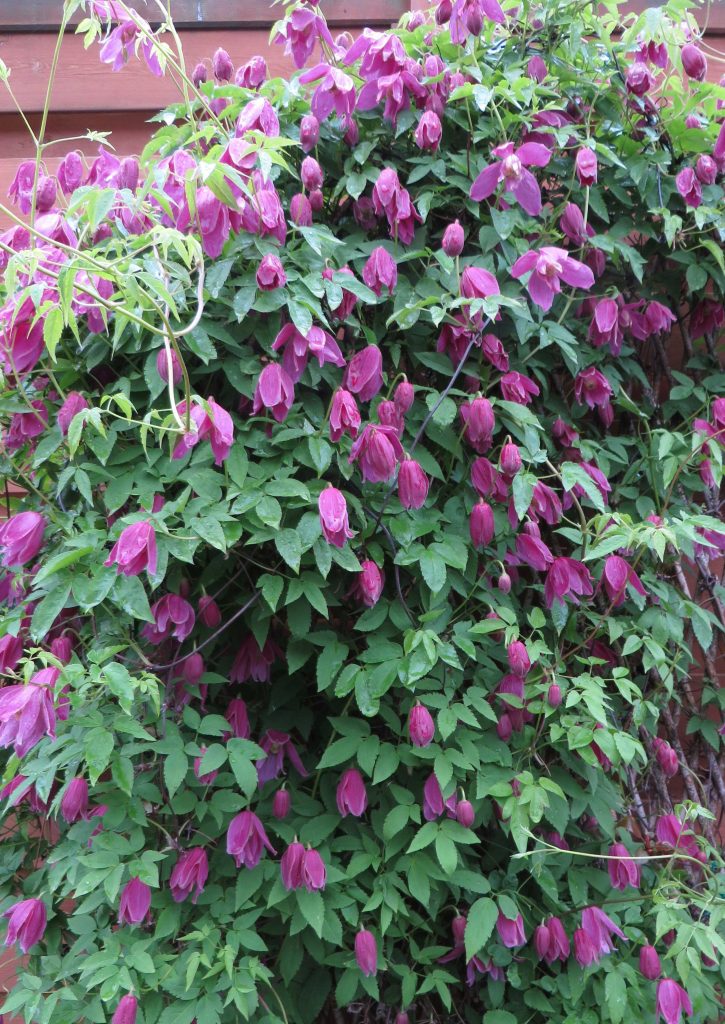 Work to do in your garden can include sowing seeds of annuals such as Calendula (Marigold) and planting out summer bulbs and corms such as Gladioli.
Plant seeds of tomatoes, marrows and courgettes in pots on a windowsill inside or wait till May when temperatures are higher to plant out in the soil. If you have planted broad beans in pots, harden them off gradually and plant out in late April. Vegetables such as carrots, beetroot, radishes and lettuce can be sown directly into the soil.
Look out for gardens open under the National Gardens Scheme where all proceeds go to charities including Marie Cure Cancer Care and Macmillan Cancer Support. Briarfield in Burton on the Wirral is open on Sunday 15th April 2 to 5 pm with 2 acres of lovely woodland planting, herbaceous borders and many unusual plants.