July and August are dominated by flowering perennials to bring colour into your garden. Visit one of the flower shows or some of the gardens open in July to get ideas for planting schemes to try at home.
A few shrubs are in flower at this time including the classic Lavender. They revel in gravelly dry soil so are ideal for dry gardens. If you have a wall that needs something to drape over the edge, grow the English Lavender with pale blue flowers and aroma as you brush by. For a complete contrast try Spirea Golden Princess with bright yellow green leaves and magenta pink flowers. This shrub will grow into a low mound, can grow on dry or heavier soils in sun and if it gets too large, cut back hard in February.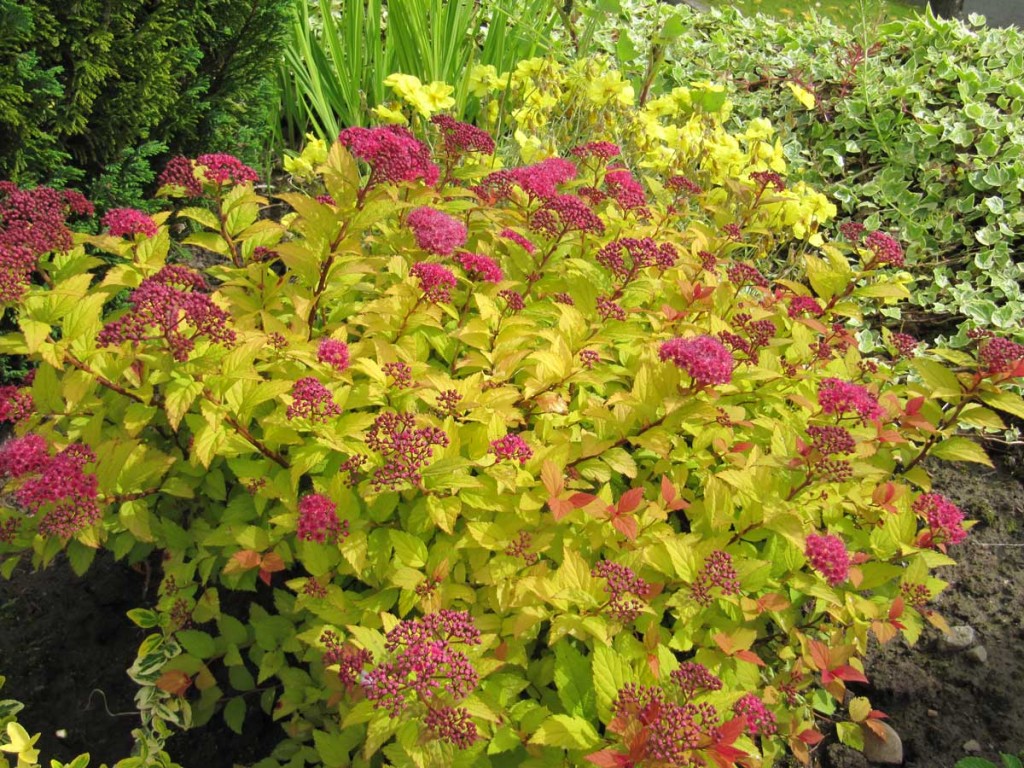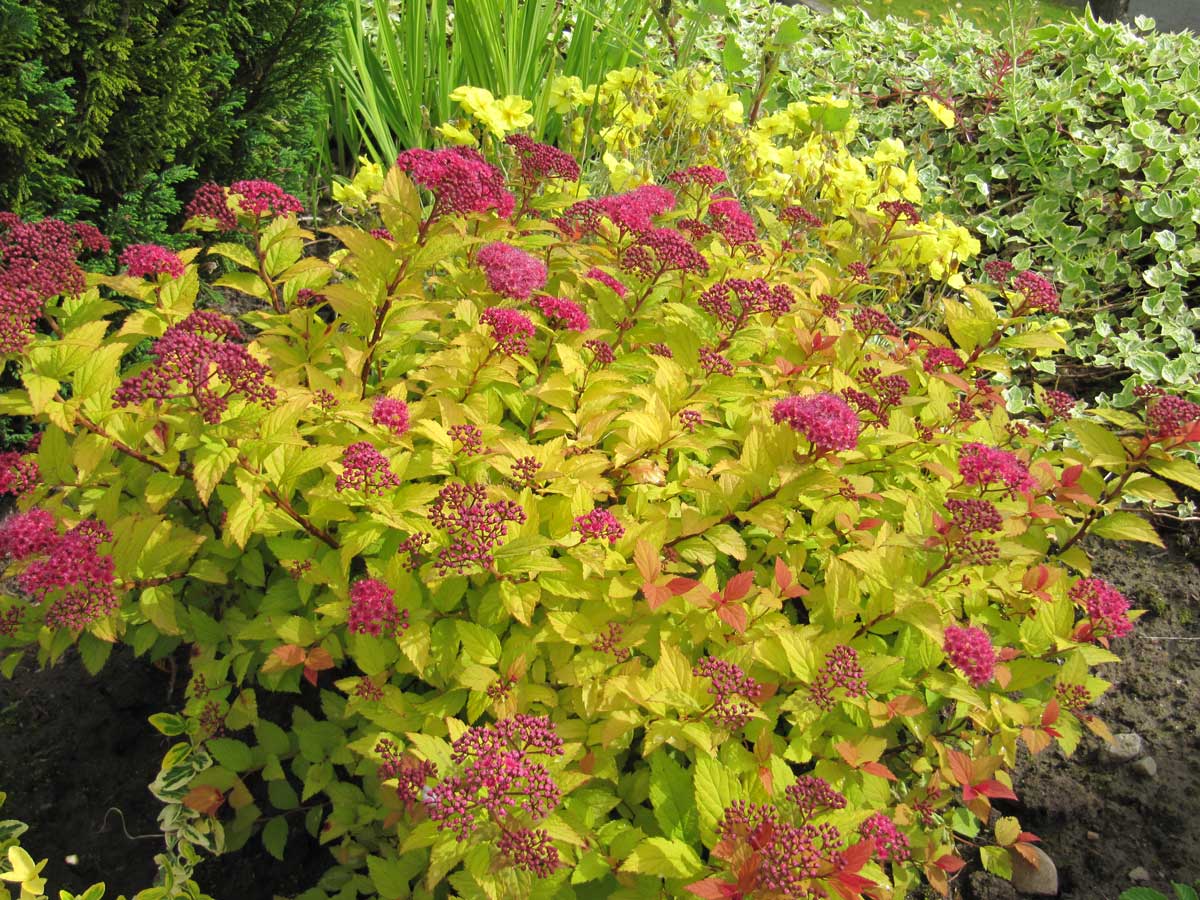 Perennial borders need plants of different heights and I recommend Veronicastrum virginicum Fascination growing to 2m tall with spikes of pale pink flowers. With it you can plant Hemerocallis or day lilies with their broad strappy leaves and bright colours from pink to red and yellow. They will grow up to 80cm tall.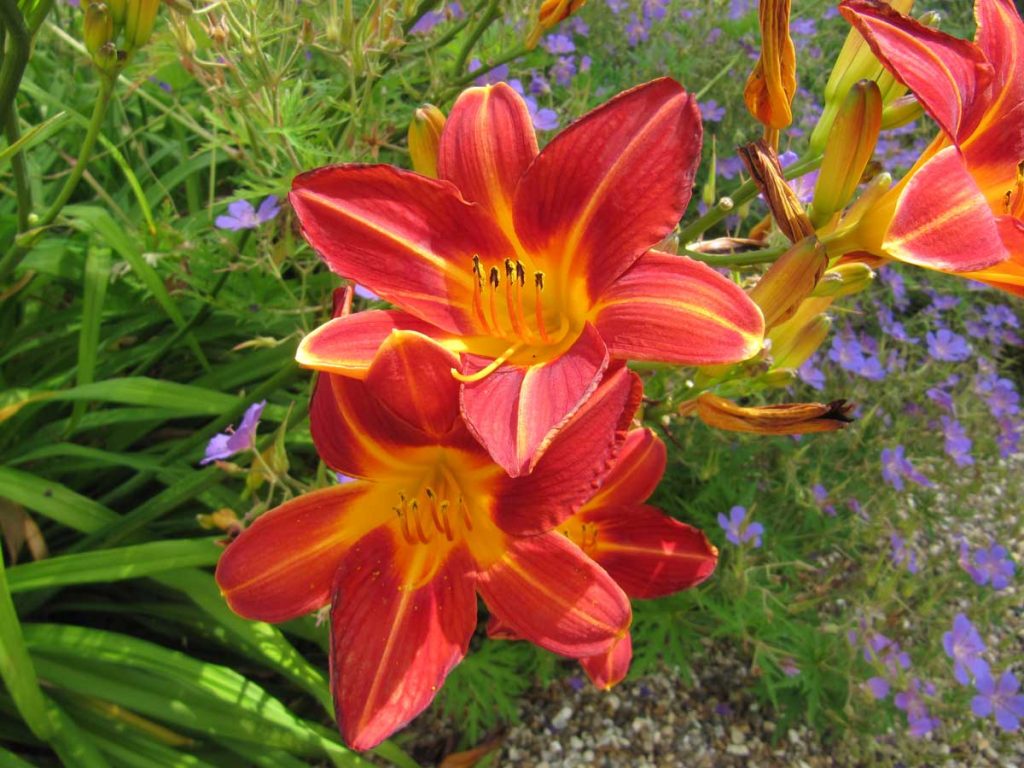 Another good companion is Phlox paniculata Prospero with pink flowers also a taller grower to 80cm. All these will enjoy a moisture retentive soil in sun. If you have a well drained soil then Lychnis coronaria with felted silver leaves and zingy pink or classy white flowers, is for you. For those gardens with damp, well drained soil, I would try Monarda didyma or Bergamot, a perennial with shaggy whorls of pink or red flowers up to 70cms.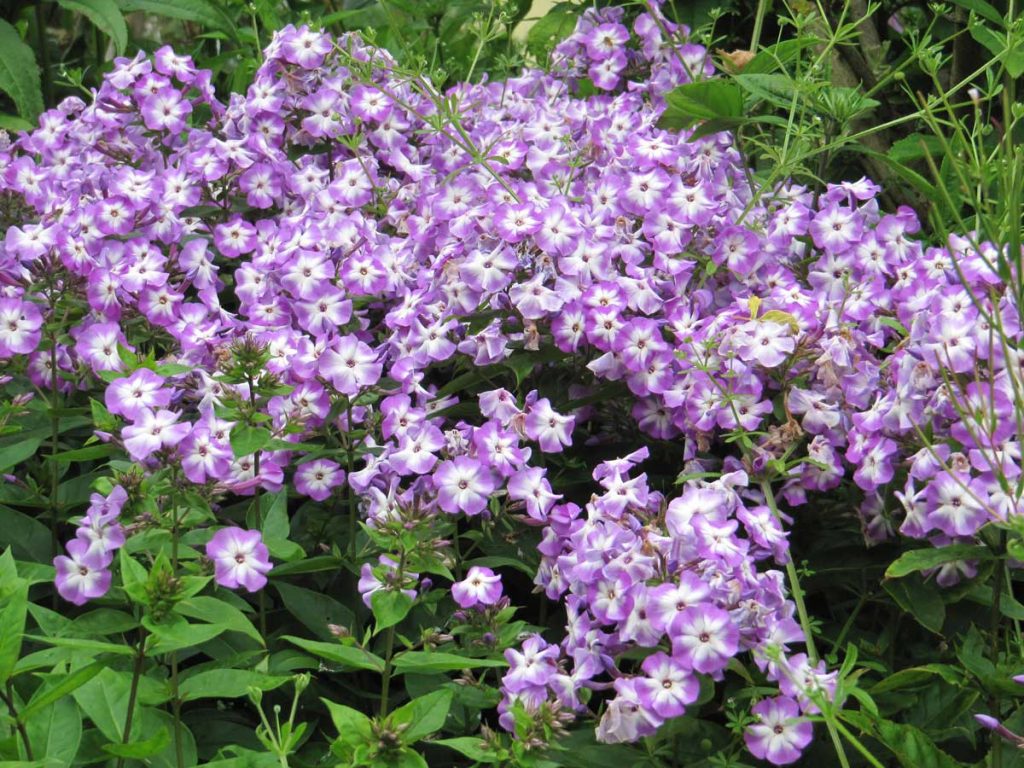 What to get on with in the garden? Keep pots well watered and stood in saucers to retain moisture. Cut back your evergreen hedges in July and August so that new growth has a chance to ripen and not be damaged in winter. Prune shrubs that flowered in June such as Deutzia, Weigela and Philadelphus.
If you would like to visit gardens look out for gardens open under the National Gardens Scheme where all proceeds go to charities including Marie Cure Cancer Care and Macmillan Cancer Support. On 14th and 25th July, 8A Warwick Drive, Altrincham is open. If you love flower arranging then visit to seek ideas from the herbaceous border and see the new areas developing. Stretton Old Hall, Tilston, Malpas is open on 15th July and planting is described as "controlled exuberance". Five acres of gardens divided into discrete areas including herbaceous borders, kitchen garden and scree garden.