After the dry period in early summer that caused some plant to die, many late summer perennials will be flowering less.
Plants that enjoy the dry weather in late summer include Echinops ritro or Globe Thistle. They will grow to 1.5m tall and have soft thistle shaped leaves with tall stems bearing golf ball sized blue flowers. The need support but do well at the back of borders in full sun and well drained soils. Another blue plant is the Eryngiums or Sea Holly. These are shorter plants, to 75cm tall with teazle like blue spiky flowers. They also love full sun and well drained soils.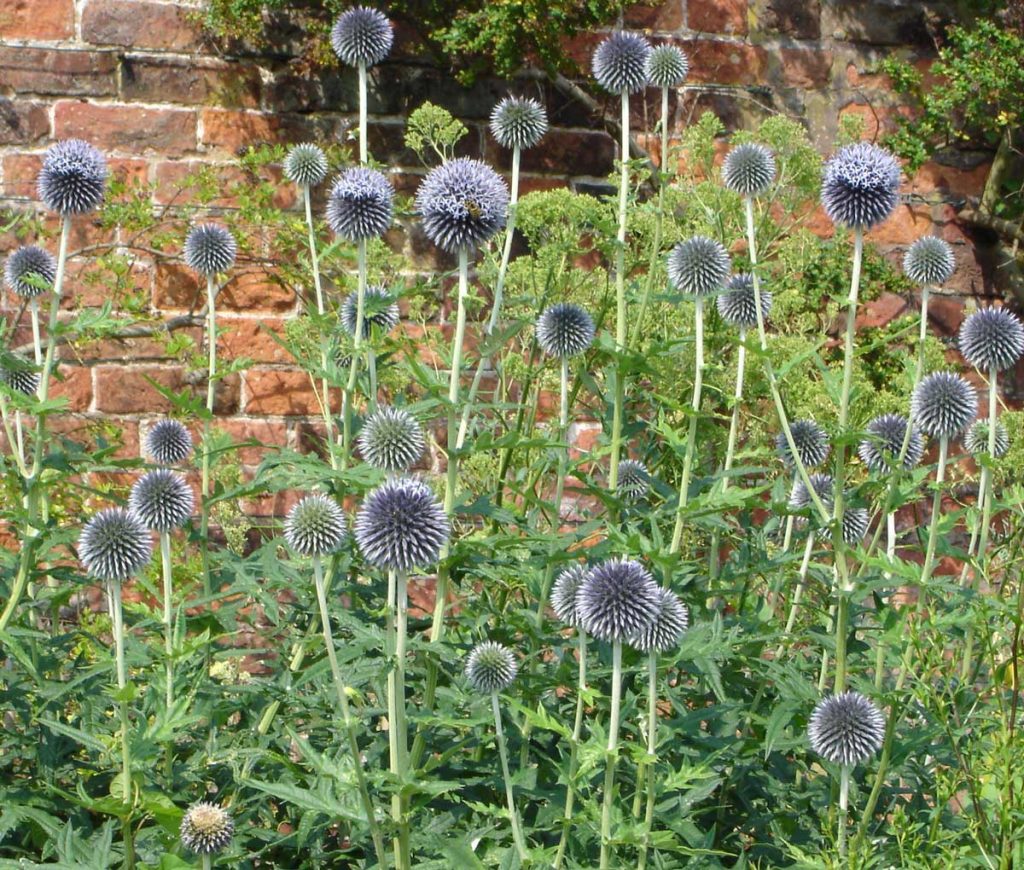 Veronicas are perennials with small and tall varieties in pink, white and blue which are good for sunny positions but need more moisture. Another good plant for sun is Verbena bonariensis which has tall stiff stems topped with heads of small purple flowers. Again, it takes up little space in the ground and lasts for weeks. Not hardy in severe winters but it will self seed.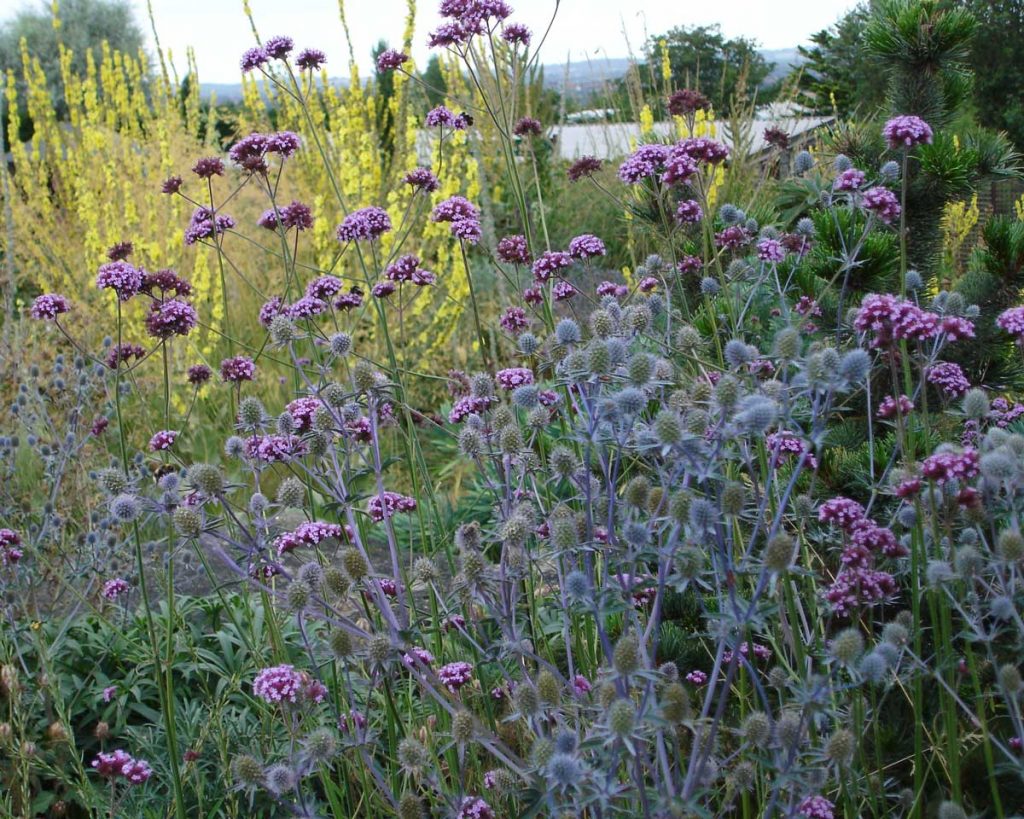 Those of you that have permanently damp soil, late summer is great for flowers. In August the purple loosestrife, Lythrum salicaria has tall spikes of magenta pink flowers. A quirky plant for those with damp soil and space for it to wander,try Lysimachia clethroides (up to 60cm) with its white foxtail flowers. They remind me of meerkats on the lookout!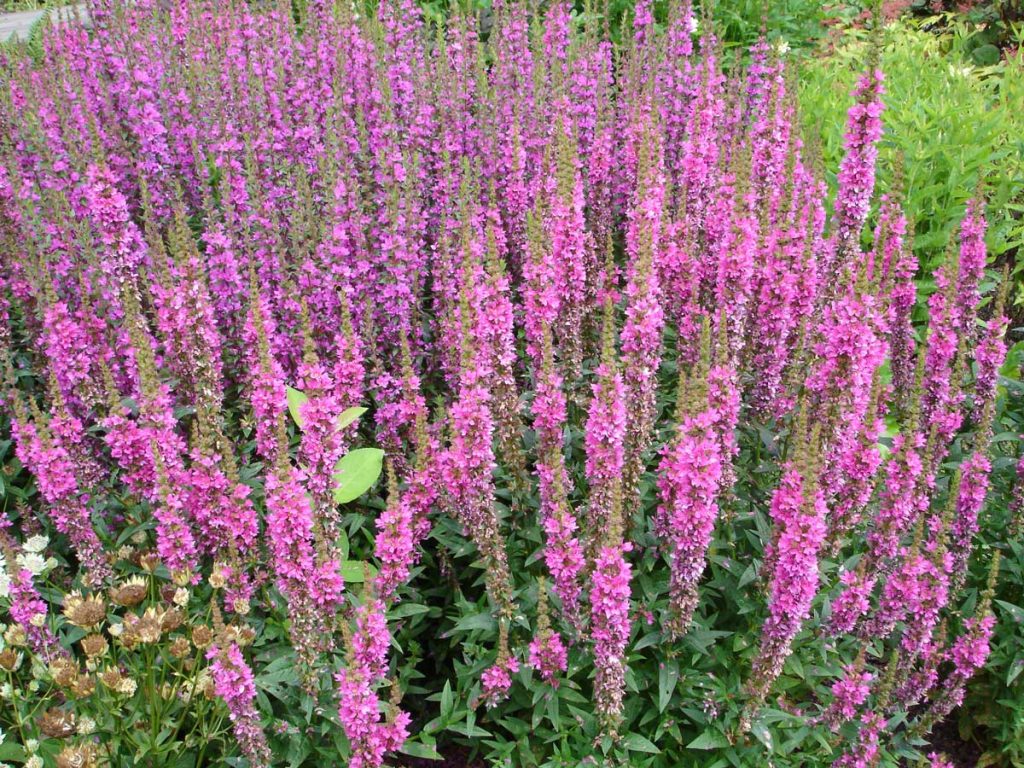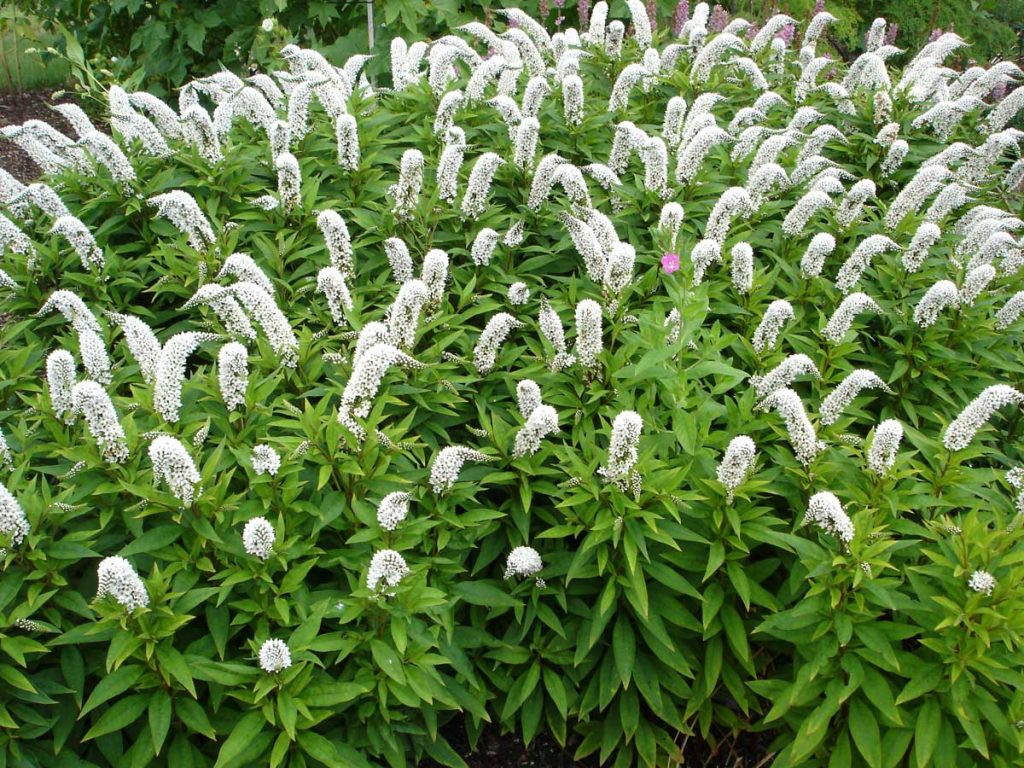 If you have an established hellebore plant in the garden, look under the large leaves and you may find small seedlings already growing. Pot them up or move them out into more space so they can grow on.
Keep beans, courgettes, pumpkins and squashes well watered in summer. Once the squashes and pumpkins have grown to size the foliage should die off gradually. Keep them outside to ripen the skin and keep any foliage off the ripening pumpkins.
If you would like to visit gardens look out for gardens open under the National Gardens Scheme where all proceeds go to charities including Marie Cure Cancer Care and Macmillan Cancer Support. Laskey Farm, Thelwell is open on 11th and 12th August with many interesting features including a series of pools and water features with superb poolside planting, herbaceous borders and a maze of grasses and prairie style planting. Abbeywood near Delamere is open on 12th August. This garden has a stunning exotic garden full of colour, formal gardens leading out into huge borders filled with sweeping planting of grasses and perennials.